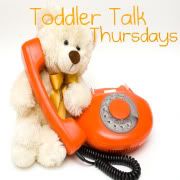 2008


2009
2010
These are our family Christmas photos since Shrade was born.
Next year we get to add baby #2 who will be about 7 months old by then!
We are just starting to create some Christmas traditions. This year now that Shrade is 2 we are reading a
The Baby Bible Christmas Storybook (The Baby Bible Series)
, singing Christmas carols and playing with this unique Nativity made by a friend of my grandma's. Next year I hope to add an Advent activity for each day and a paper chain to count down to Christmas which we celebrate as Jesus' birthday. Also, as far as presents, we are very low key and we only give one present to Shrade. As he gets older it will change, but he receives a lot from relatives so it's good.
Another tradition that we started was making MGM cookies to give away. This year Shrade helped me mix up the colors of the frosting and put sprinkles on the cookies. He didn't like that it was a messy project.
For the recipe head over to
The Knowlton Nest
.
To me, these are the best Christmas cookies EVER!