I can't believe we are heading into First Grade next year! It seemed like it took forever to get to Kindergarten (remember I taught K for 12 years before I had kids) and so this is NEW territory for me. I thought and researched a lot and found what I think will work best for this coming year. We are using the next volume in a few areas and trying a few new books. I'm very excited. I got my
new planner and I'm starting to fill it out with important dates.
I will be sharing two curriculum posts- one for my son and one for my daughter. So be looking out for my PreK choices coming up soon.
Daily Learning Notebook
- FREE from Confessions of a Homeschooler
I usually add things like
word search, some math printables and writing
Reading- We had to change our reading curriculum because what were using was not working well enough for my son to grasp some key reading foundation skills. So we switched to
All About Reading
starting in Level 1.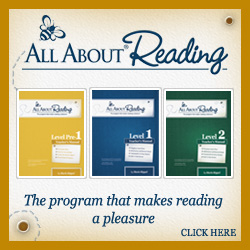 We will also keep working in
The Reading Lesson
.
We are no longer using Learning Language Arts Through Literature.
Language-
*
Language Lessons for Little Ones Volume 3 from Queen Homeschool
*
Printing with Pictures Book C and D from Queen Homeschool
*
Lessons in Manners for Copywork from Queen Homeschool
Spelling- All About Spelling (see my blog post
here
!)
Creative Writing-
Write Shop Primary Book A
(we love this program!)
Math-
*We will use
Math Lessons for a Living Education Volume 2
from JellyBean Jar Publications
History-
We are using
A Living History of our World Part 1
by Jelly Bean Jar Publications
Bible-
*
Rod and Staff Bible Pictures to Color (with sister)
*God is.... A to Z (copywork verses) (no longer available)
*Review
Character Concepts
from last year
Science-
*
Come and See from Queen Homeschool
(with sister)
Music
*
Hoffman Academy piano lessons online (FREE!)
Other-
*
Typing Club
*
Uncle Rick Audio Book Club
*
Which Way USA from Highlight Magazine
*
The Talk from Intoxicated on Life
*
Mailbox Club
*LOTS of read alouds (see
Read Aloud Revival
)
Activities-
*Awana
*Volunteer at the Food Bank
*Homeschool Co-op
For PE we will try to go outside and do some running, play at parks, climbing, jumping, games with balls, riding bike and anything active. We also do exercises in the house, run the stairs and some fun kids yoga videos.
We also will be writing in our journals several times a week using ideas from
This Reading Mama and The Measured Mom
.
This year I'm going to try a block schedule. So basically I'm going to do split the year into 6 terms. During each term I will do Language Arts, Math, Morning Time and 2 extra subjects. If I don't get the extra subjects done, that's OK.
So for my son the first term we will do Language Arts (Language Lessons, Handwriting, Reading), Math, Morning Time, Science and Music.
I was trying to come up with something simple so I can fit the many things in, but not all at the same time. I watched this
webinar by Pam Barnhill and Sarah Mackenzie
that inspired me greatly.
I do a lot of learning things at meals like verbal math, Bible stories, read-alouds, questions and answers, memorizing. I also do some of these things during Morning Time.
First grade- here we come!!