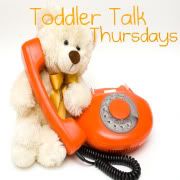 We are very privileged to live within driving distance of both sets of grandparents and our sisters and their families. However, they are long trips so we don't see them as often as we want, but we do get to see all of them at least once or twice a year. We travel to them and fortunately we live halfway between family members so if they travel through they always stop at the "Knowlton Bed and Breakfast." Now that we have a grandbaby, the grandparents are making a few more frequent trips. Here are some pictures of what Shrade has done with family members:
Grandma Linda
Four generations with Grandma Nettie and Great Gma Layne
Grandpa Jeff and Grandma Nettie at Shrade's baby dedication
Snoozing with Grandpa Del on a hike
Grandma Nettie
Cousins- Ethan, Jordan, Reagan and Auntie Koren
Doing "Rough Road" with Grandpa Jeff
Walking with Grandma and Grandpa
Auntie Janine takes professional pictures and she came up to do a photo shoot
I love this one of my mom and Shrade!