BIBLE
:
*Bible Verses:
K verse- "
Be
k
ind to one another." Ephesians 4:32
L verse- "
Man
l
ooks at the outward appearance, but the Lord looks at the heart." 1 Samuel 6:7
From
Songs for Saplings
We are making a little book for these verses and we sing them everyday during our "Bible study" time.
And while we learn our Bible verses for each letter of the alphabet we are also learning the sign language for that letter.
Bible verse activities and printables from
Totally Tots
ALSO---We are reading a verse in the Bible every day this summer. Come join our Summer Bible Reading Adventure and sign up
HERE
.
We are still reading from a children's Bible that was given to us by grandma called
The Bible Story Ten Volume Set
by Arthur Maxwell. I have read many Bibles and Bible story books to my kids, but I'm excited to start this longer series! See my
Summer Worship Series
for ideas on what Bibles I have read to my kids.
LESSONS:

*Milk N' Honey Preschool:
We have started Preschool. I know it is summer, but it will take me about 2 years to get through all my stuff I have planned before I start teaching Kindergarten, so here we go! See my
Preschool Plans
. I've been busy working on a lapbook that I will use for each letter. This month we will continue with letter B. See my Pinterest board for
letter B
. Also here are my lessons plans for
Letter B
.
In June we did letter A. Here is the link to what I did with Shrade.
Letter A- lapbook with books, crafts and activities
Blog post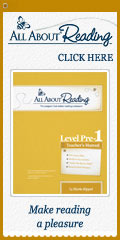 This month we started using real curriculum from
All About Learning Press
- All About Reading Pre-1 Level for pre-readers. I made a
recent post
about the material which I will be reviewing at the end of the month. I can already see how fantastic the lessons are. So far, this program is fun and not too challenging for my little guy.

*
Brightly Beaming Toddler
: Jessna is now 15 months old and has moved to the next level in the Nursery Age lessons. I am having so much fun doing things with her. She is a sponge!
This curriculum includes 24 lesson plans. There are 2 lessons for each month of your toddler's life from 13 months to 24 months of age. You can spend approximately 2 weeks on each lesson plan with your toddler. The lessons are geared to a toddler's development as he/she progresses through the second year of life. Keep everything fun and only do activities when your toddler wants to.
*Sensory Play:
-water play- loves this!
-playdough
-
outside!

We will be using a lot of these activities when we learn the letters!
*
Literature Connection
Right now we are reading alphabet, color and counting books from lists at the library.
*
Daily Music time
: Songs from
Music Notes
and CD's we get at the library.
*Art:
-watercolor painting
-using paintbrush
-coloring
-chalk drawing outside
*Field Trips:
Playdates
MOPS Park Days
Library story time for Preschool
Mall playground
Nature Center
Exploring new parks with friends
Outdoor concerts
Pretend Play:
-building a fort
-cooking
-dress up with scarves and hats
*
Other Activities
Check out my Pinterest Boards for Preschool Ideas!

We are also working through a BIG Preschool Workbook for ages 3-5.
*Skills/Chores:
What Shrade is working on:
3.5 years of age
-Responding with "yes, mama" without whining or crying
-brushing teeth
-brush hair
-playing gently with sister
-setting the table
-wipe up spills
-sort laundry
*
Academic
-cutting
-tracing
-letter sounds
Jessna is working on
:
*first moments of discipline- what to touch, what not to touch
*learning how to sign "more"
*learning to sign "all done"
*learning to sign "please"
*playing in play pen for 10-15 min independently
I get a lot of these skills/chores from
What Every Child Should Know Along the Way (Teaching practical life skills in every stage of life.)
by Gail Martin. I HIGHLY recommend this book that has so many practical ways to teacher your child along with many Bible verses. I will be sharing more about this book this summer.