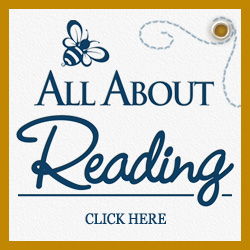 I have made a little video to preview the
All About Reading Level Pre-1
program. Click
here
to view video. I have received this program for review and I will be posting my full review at a later date, but I was so excited to share this program with you as soon I got it in the mail!
Now I can't wait to get started with this program for my son!
All About Reading
Level Pre-1 is our pre-reading program for preschoolers and kindergarteners
.
Your child will enjoy the special games, crafts, and storytime read-alouds, while as the parent and teacher,
you
will love how your child effortlessly learns the five essential pre-reading skills that we call the Big Five Skills.
What are the Big Five Skills? Print awareness, letter knowledge, phonological awareness, listening comprehension and motivation to read. Learn more at
All About Learning Press
.