This month is going to look a little different than normal because Christmas is so special and I want to do activities that will help us focus on Jesus during the holiday season.
Bible time:
Every morning after we do calendar we will do our special Christmas Adventure: Truth in the Tinsel. I am so excited to do this with my son this year because I think he will really start to focus on the true meaning of Christmas.
Family Advent Activities:
This year we are going to do some family advent activities from my Good Morning Girls Bible study.
Subscribe
to get the FREE ebook with ideas you can use too!
Activities for Advent with The Activity Mom:
This website offers "other" activities and crafts for Christmas that are not necessarily Christian, but provide some more fun for the afternoons. I picked about 10 fun things to do with my son!
Baking Time:
I want to bake cookies with Shrade to give to our neighbors and friends with a little card to tell them about Jesus' love at Christmas time.
Here are four cookie recipes we will make:
Candy Cane Blossoms
- NEW
*
Chocolate Snowballs
- NEW
*
Sour Cream Sugar Cookies
- NEW
EXTRA bonus cookie to try:
Christmas Cookie Dough Truffles
And for Christmas day I want to start a new tradition- making Christmas scones. I found this idea on Life as Mom.
Giving:
This month we are thinking of different ways to give. Our church sponsors a dinner for single moms every year. We picked up a bag to fill with groceries. I can't wait to take Shrade shopping for someone else.
Books:
Last year I read a book everyday and did an activity or craft. It was fun, but a lot of work. I will still read all those
Christmas books
, but just for fun!
Bible Verses:
We will review the Christmas verse from last year from Songs for Saplings and also we have verses every week for Awana all through December.
Luke 2:11 "For there is born to you this day in the City of David, a Savior who is Christ the Lord."
It's amazing how fast Shrade learns verses to a catchy tune of music! LOVE
Songs for Saplings
.
Academic: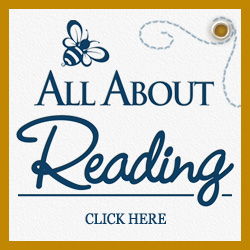 If we have time in our busy days I will squeeze in our academic time that includes the
Pre-Reading Curriculum
from All About Learning (LOVE this!!). I also do a little math workbook with Thomas the Train. We are working on spelling and writing Shrade's first name. And we do online reading with
Reading Teacher
. Very fun!
I know you think everything on here is about Shrade, but I include Jessna quite a bit. It has been very challenging for me to "teach" with 2 age levels. I feel like Jessna is not getting the same education as Shrade did at her age. However, I know it will all work out in the end.
The best part is that next year at this time I will be able to start KINDERGARTEN with Shrade through an online homeschool academy with all the curriculum and support for free. I'm so excited. I will be researching it a bit more in the coming months, but as soon as he turns 5, I can enroll him as a student. That will make all of my teaching a little bit easier. Then I can do more creative with things with Jessna since I won't be spending all my time coming up with things for BOTH of them to do.
My calendar is already set with all these activities and I have all the materials. I can't wait to share what we do this month!